organic food products website
Wordpress Website Project Information
Michelle wanted an online, organic food products website as well as working with a local website designer after being impressed with my existing WordPress and Woocommerce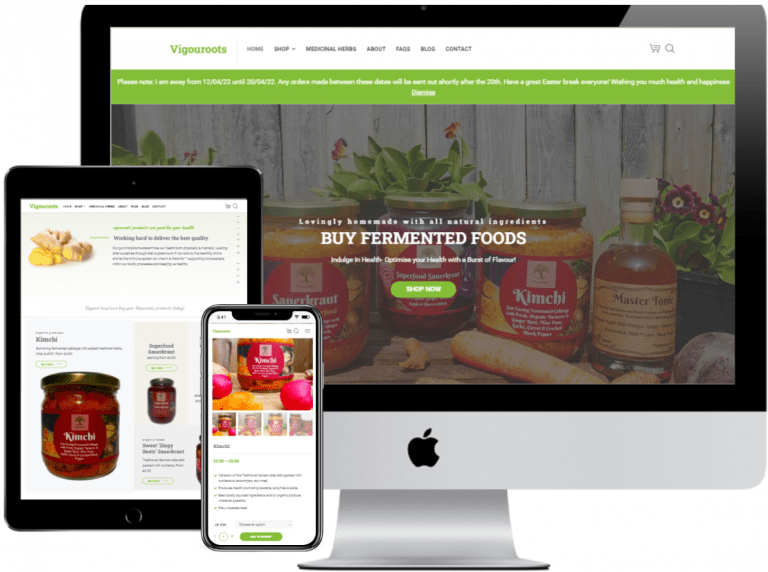 Website Project Specifications
Michelle has been selling natural food and drink items at the Totnes market for years and she contacted me through the website asking if I could build her an online shop to help her sell her products. Like a lot of people, Covid-19 has hit very had and we've been forced to diversify, so time to finally get online!!
The current website is a WordPress build hosted on Amazon Web Services where you can build a website for free on AWS. As Michelle is already comfortable using WordPress, the obvious choice was to use Woocommerce to build out the products and offer the online shopping experience she was after. Currently the product range is quite small but there are plans to expand.
The shipping had to be weight based shipping due to the items being pretty heavy to ship. I sourced a free weight based plugin for WordPress and even though it couldn't provide everything Michelle was looking for, she was happy with the core offering.
Currently using Krystal for the hosting and very much looking forward to helping Michelle start selling online.
Ecommerce Website for Natural Food Products Migration from AWS to Woocommerce
Get in touch today to discover how I can help increase online organic food sales using platforms such as Woocommerce and Shopify. I can get your customers to buy organic food online using Woocommerce or Shopify resulting in the best place to buy organic food!