windows and doors installers website design
Wordpress Website Project Information
Wharfe Valley Windows needed a new website designing for their Yorkshire based windows and doors installation business. I worked with Michelle over a couple of months to obtain all the correct website content and website images to enable me to create a windows and doors website design for their business which would stop visitors bouncing from the site and help keep readers engaged with the content.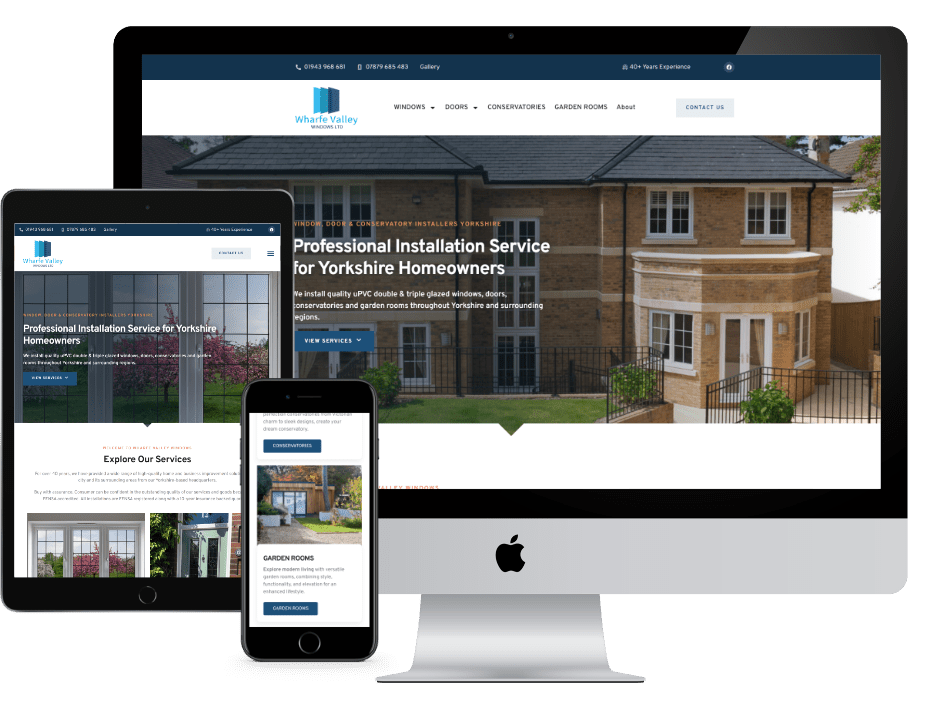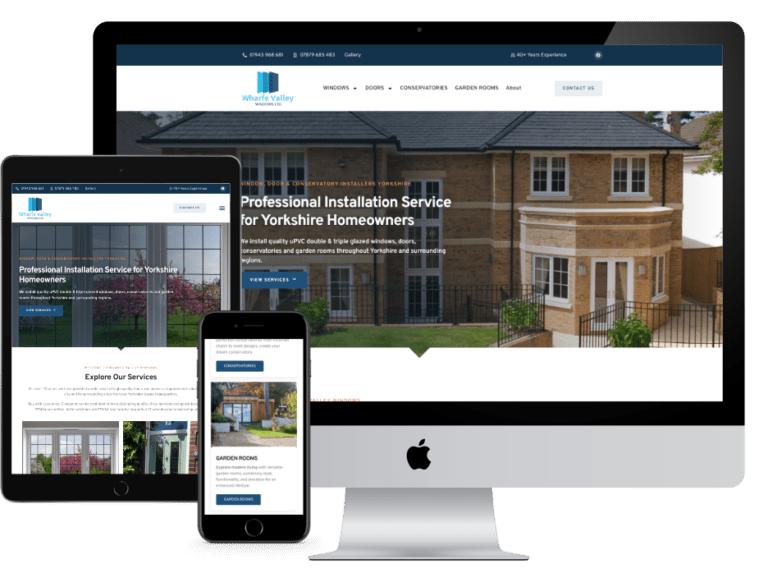 Website Project Specifications
Windows and Doors Website Design: Creating Bespoke Websites for Windows & Door Installation Companies
Are you a windows and doors installer in need of a windows and doors website design built for your business which will showcase your work and also highlight your services? I can offer you a customised website design using WordPress.
Wharfe Valley Windows, a Yorkshire based installation and fitting company, contacted RHWebDesigns as they'd been waiting for their website to be designed for such a long time, that they decided to reach out and use my website design services.
I worked closely with Michelle and followed the basic structure that she was looking for. We improved site navigation, updated image gallery as well as a complete revamp of all the copy and services information.
To meet all of these requirements, I was always going to use WordPress as I know WordPress design inside out and it's so user-friendly, offering the widest range of customisation options, making it perfect for a windows and doors business.
We sourced several images from the iStock image library for this website project as we didn't have a great source of abundant images to choose from. Using the professionally shot images available from a stock image library is a great way to make your website look professional, trustworthy and make the content 'pop'!
Michelle and David were very pleased with the final design design and I think Michelle's review only goes to emphasise this.
As with everyone I work with, I don't just build the websites and leave. When I work with a new client, it's a long term, business relationship. I am basically 'on tap' and here for you to help ensure your website is working to the best of it's capacity.
If you're looking for assistance with how to build a great solar energy website design or if you're a solar panel installer requiring a low-cost website design, please contact RHWebDesigns today!
I offer custom-built, affordable websites to meet your budget using WordPress! So contact us today to learn more about my Devon website design services for and how I can help your business grow and thrive online.
After attempting three other web designers and failed, I am completely satisfied with the service you have offered. You were the fourth person I approached, and your enthusiasm was evident as you listened, understood and delivered ! Another thing is that I believed I needed someone local, but I was completely wrong; distance was not an issue at all. I can highly recommend you ! Thank you very much.