artisan jewellery website
Shopify Website Project Information
New Shopify artisan jewellery website for a London based start-up business.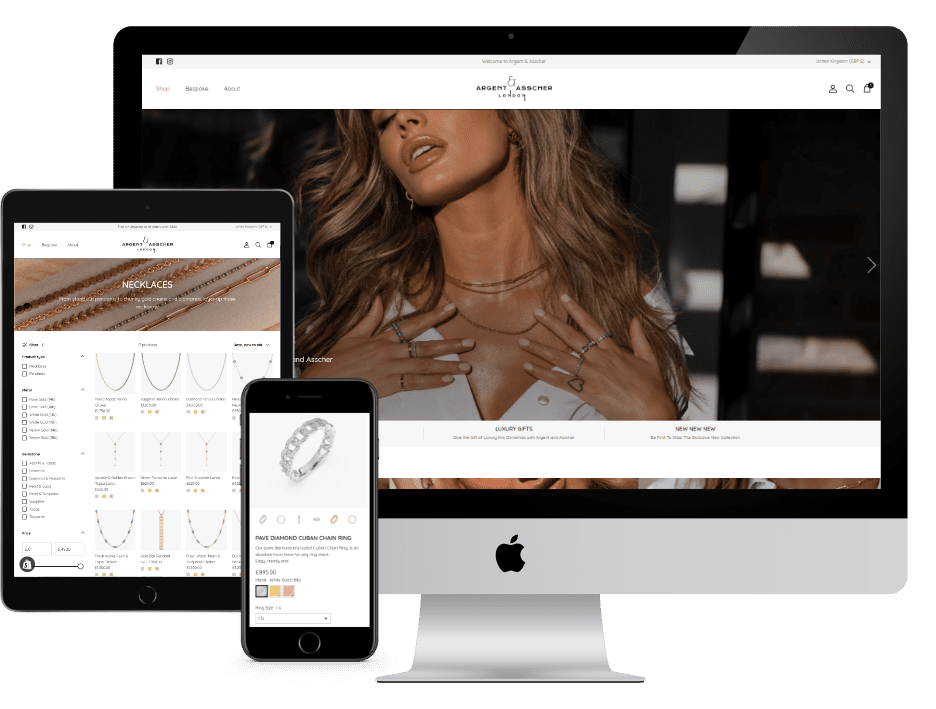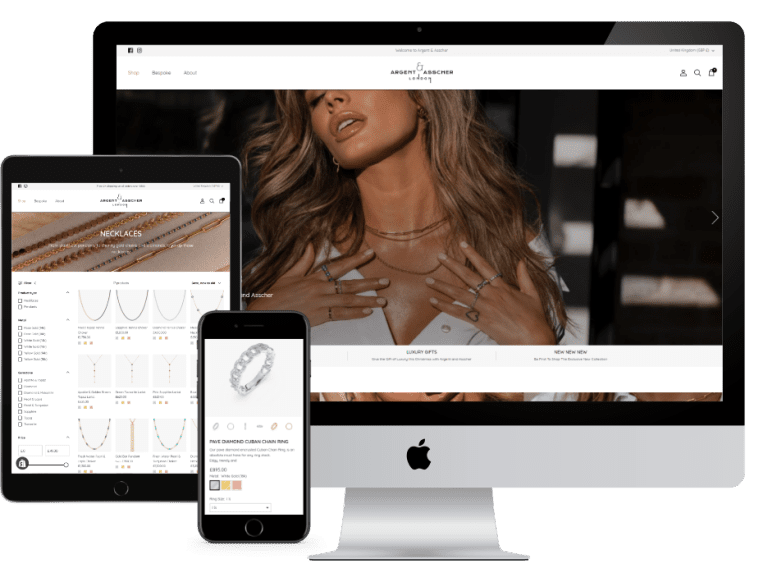 Website Project Specifications
Katie asked RHWebDesigns to build her a new Shopify website design for and her new fine jewellery business.
The nature of the jewellery business demanded that we had a really solid product page with all of the product customisations for rings, necklaces, bangles and bracelets she was looking for.
Shopify's product metafields were used extensively to configure the products to ensure we had the most flexibility for when we came to designing the Shopify product detail page.
Full configuration of Shopify markets and Shipping Zones was enabled as part of the project to offer worldwide shipping.
A full implementation of Klaviyo with flows, branding, templates was required as well as a complete Facebook Meta Suite implementation so we could have all the usual pixel, events and shoppable Facebook & Instagram Shopping feeds and implementations.
I wish Argent Asscher all the best for the future, it sure was an interesting project with some challenges!
Contact me today to find out more about how I can launch your business on Shopify!