live sound engineer website
Wordpress Website Project Information
Rich from Soundamp needed his existing live sound engineer website migrating from an unoptimised Wix website as well as additional SEO optimisation services.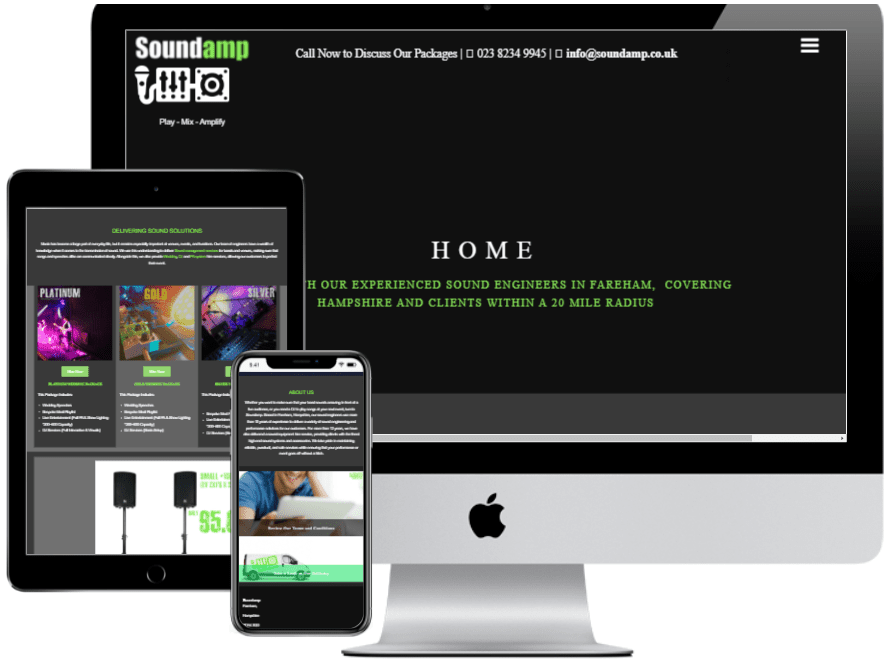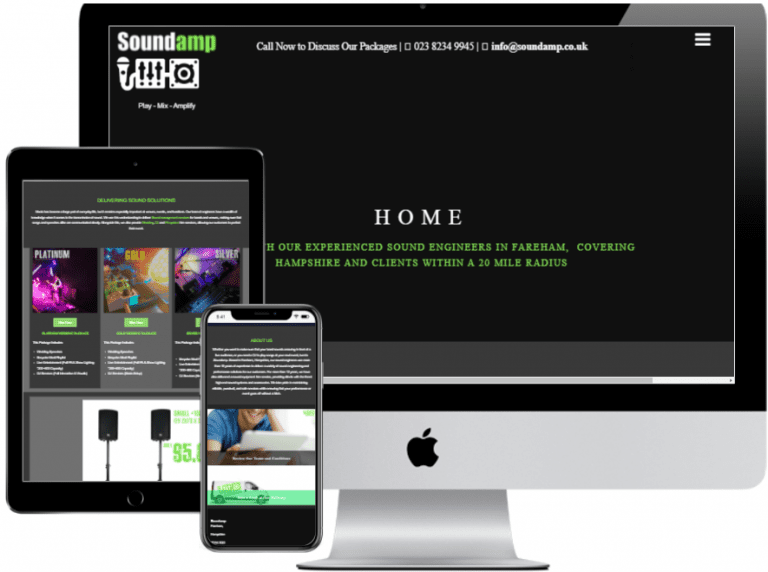 Website Project Specifications
Richard's web design brief was very clear from the start. His existing Wix website wasn't optimised and he needed it migrating into a CMS which gave him a lot more flexibility, ease of use for updating and a decent blogging system. He also wanted a massive overhaul of the site to improve the local SEO for business element.
For all of these reasons, I chose one of the most popular open-source platforms on the planet, WordPress.
Further customisations and work included: custom development of the Contact7 WordPress plugin to pass details from his pricing table shown on the services page into the 'subject' field. This allowed for easy segmentation of emails when new customers were emailing Richard with their enquiries.
live sound engineer website
Richard did a superb job of my website build. He was very clear on what was needed to create a professional and navigation friendly page. Very happy with the service I received and would recommend him to anyone looking to improve, build or create a business website. Thanks