gardening business website
Shopify Website Project Information
After many years, Suttons' huge gardening business website was well overdue an upgrade. It ended up being completely built from scratch.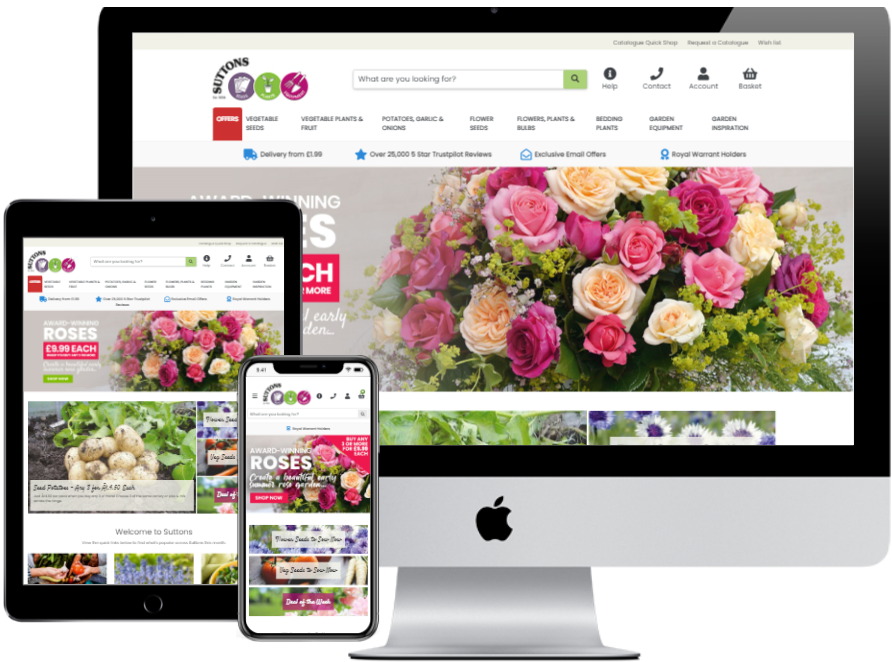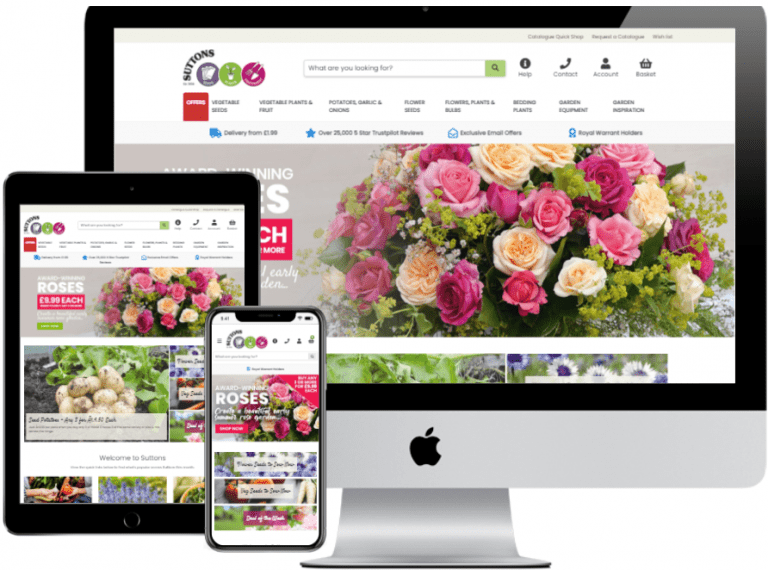 Website Project Specifications
After many years, Suttons' huge direct to consumer, gardening ecommerce site was overdue a massive upgrade. Working as part of the project team, we completely rebuilt the website from scratch. This was no mean feat as there are thousands of SKUS (stock keeping units).
We migrated the underlying code base away from very clunky .NET code onto a version of Liquid which is used on Shopify. The rebuild which lasted well over 6 months and resulted in many sub-projects.
One massive visual improvement was as a result of working through the product imagery. The brief was to use a bronze, silver and gold standard approach to the products which resulted in much richer product data as well as a far more superior range of product images.
I was a key figure who liaised directly with SaaS' (software as a services) providers, primarily working on the product search via (SLI Systems) and the website personalisation/CRO offering via (Kibocommerce/Monetate). I was also an essential part of liaising with our SEO agency working through technical SEO elements such as canonical imports and checks, sitemaps, robots.txt. With migrating such a huge site like this, it's absolutely critical that no drop in SERPS is experienced. Further customisations and work included: extensive planning (Google Sheets/Trello), script/tag work, Google Tag Manager/Google Analytics, xml/csv feeds & Google Shopping feeds.
Contact me today to find out how I can build one of the best gardening websites for your business.
Richard brings a good grasp of business requirements and a high degree of technical expertise, rigour and organisation to the ecommerce solutions he deploys. He is dedicated, goal orientated with excellent knowledge of the eCommerce business and a pleasure to work with. Most recently he was key to ensuring that both the Suttons and Dobies site migrations went smoothly in terms of migrating our technology from one platform to the other.