property listing management website
Wordpress Website Project Information
Lyn Williams' website was moved and redesigned from Yell to enable the team to use WordPress as their main property listing management website.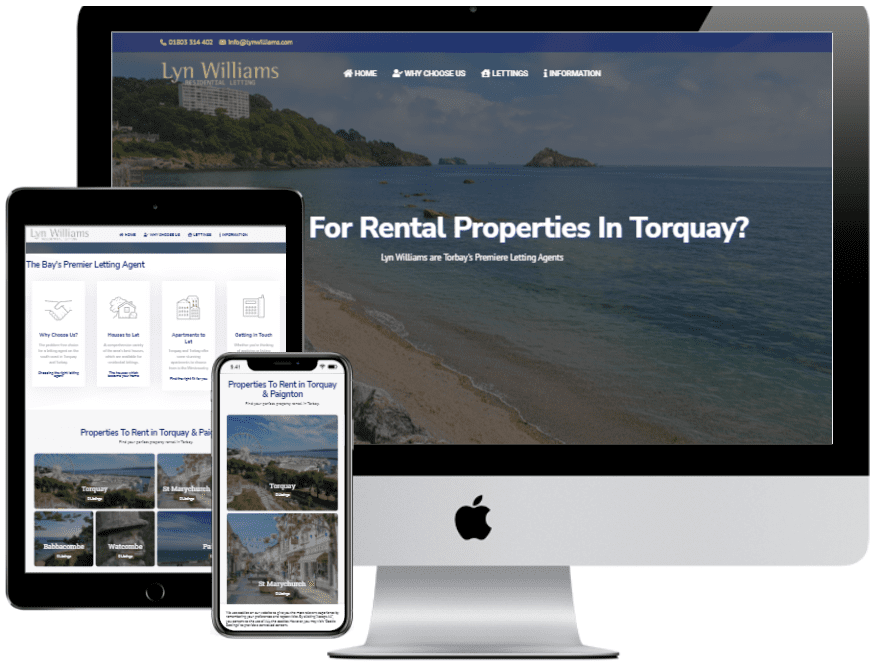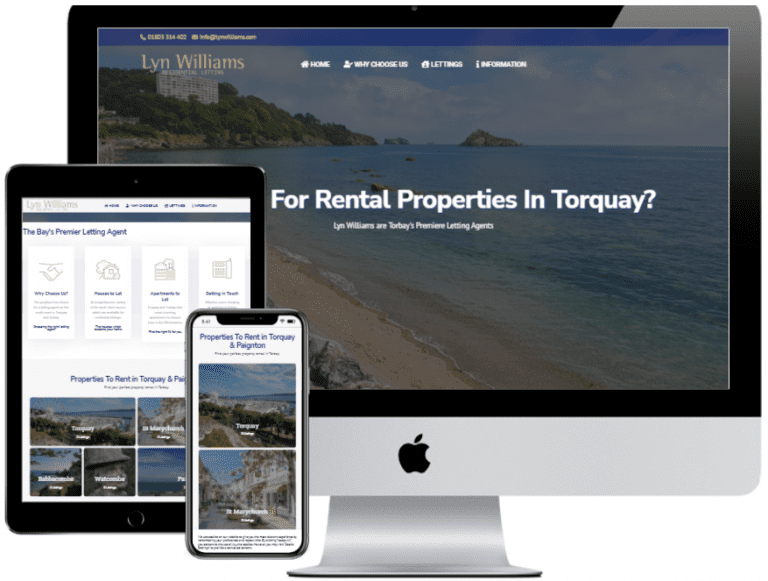 Website Project Specifications
Lyn and Iain's residential property listings and management website required a complete redesign.
They were previously hosted with Yell but their website was built on very old 'flash' (remember that?) technology which encumbered them from being able to maintain the website.
The new website uses a WordPress theme which brings their estate agents website up to the 21st century. There is a standard expectation of how a lettings agent's website should look and feel, and whilst this website project was primarily a 'migration' of existing content, I insisted on using RankMath Pro to optimise all of the webpages and improve the existing content through use of relevant, localised imagery and from my own photographic image library.
I also created a logo using Affinity Designer which strongly retained the business' existing colour scheme and current typography.
Contact me today to find out more about how I can create your business website on the WordPress platform!